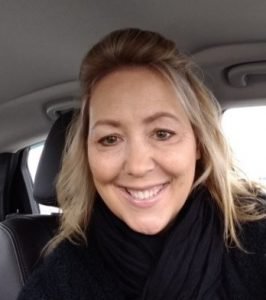 BIO: Lori Drop has been a valued member of the Greenbriar team for over 20 years. As an Office Manager, Lori provides vital support to clients and staff, ensuring the treatment process runs smoothly. Lori is often the first point of contact for individuals and families seeking recovery. Her welcoming personality and friendly demeanor make an impact on each person who walks through the door.
Questions & Answers
Q: What motivated you to enter the drug and alcohol field?
A: I never set out to find a job specifically in the drug and alcohol field. I think this job found me. When I started this position, I thought," Well, it's a job." I never realized it would become so much more than that.   I feel like I get to make a positive difference in a client's time here by just being kind – just being kind to someone who feels like they don't deserve it can have such an impact.
Q: What is the most difficult part about the work you do?
A: It's no secret there are good and bad aspects of working in this field. The most difficult part is always losing someone to the disease of addiction and feeling so much sadness for the family. On the other side, we get to watch clients complete our program and flourish in recovery, which helps to keep me going on the tougher days. 
Q: What advice would you give someone who is struggling with a substance use disorder?
A: I've lost family members to addiction. I'd tell anyone who is struggling with a substance use issue to please just reach out and ask for help! That might be the hardest thing to do, BUT it will make all the difference in their life.